Help for Auto Accident Victims in Orange County
#accidentinjury #injurylawyer #legalblog #caraccident #injuryhelp #crash #injuryattorney #lawfirm #legalhelp #crash #injury
Orange County California, Anaheim, Fullerton, City of Orange - Car Accident Injury Help
If you or a loved family member or friend has been injured in an auto accident, no matter how minor, it is always safe to seek the advice of an experienced car accident injury help lawyer. When you call attorney Alexander Napolin at 1 (714) 265-7526 for a free and confidential legal consultation, you can expect to speak directly with Mr. Napolin himself. He is ready and willing to personally provide you with intelligent answers to your tough questions along with the legal advice that you need to protect your rights. When you call him, he will consult with you about your legal position with regards to:
Liability for the automobile accident;
Insurance policy limits;
Extent of your auto accident injury;
Medical treatment for your auto accident injury;
Compensation for injuries, pain and suffering;
Compensation to repair or replace your automobile;
Compensation for lost wages; and
Expected time frames regarding all of the above issues.
If you need car accident injury help, Attorney Alexander Napolin is a Car Accident Legal Help Attorney helping 1000's of motor vehicle accident collision injury clients in southern California and surrounding counties like Los Angeles County, Orange County, San Bernardino County, Inland Empire, Riverside County and the San Gabriel Valley area. He can give you a better understanding of the above issues and your legal situation. Remember, the insurance agent you may already be dealing with has the goal of paying you as little money as possible on your car accident claim. It is of absolute importance that you speak to a lawyer about your rights as soon as you can!
Call For Car Accident Injury Help Immediately!
Do not hesitate! Call attorney now for car accident injury help immediately. Do not fall into the trap of thinking that your injuries are minor or that they are not severe enough to be worth monetary compensation from the insurance company. Sometimes injuries that seem minor at first become bigger issues when pain never goes away, especially when the pain is associated with the back, neck or shoulders. Do not be tricked into thinking that the insurance agent is trying to get you proper and comprehensive medical evaluations and treatment.
Do not be fooled into believing that the insurance agent is going to offer you a fair amount of money to settle your claim! The insurance agent may seem nice and make you feel like the insurance company is on your side. Remember, the insurance company is certainly not acting in your best interest! Seek medical attention for any perceived injuries as soon as possible and have a medical professional document ALL your complaints. This is extremely important for your own health and for the value of your claim. And remember, get proper legal advice before you:
Allow the insurance company to take your recorded statement!
Allow the insurance agent to ask you about the extent you believe you were injured in the car accident. That is for a doctor to determine!
Accept the other driver's insurance company's property damage estimate without verifying it with another shop!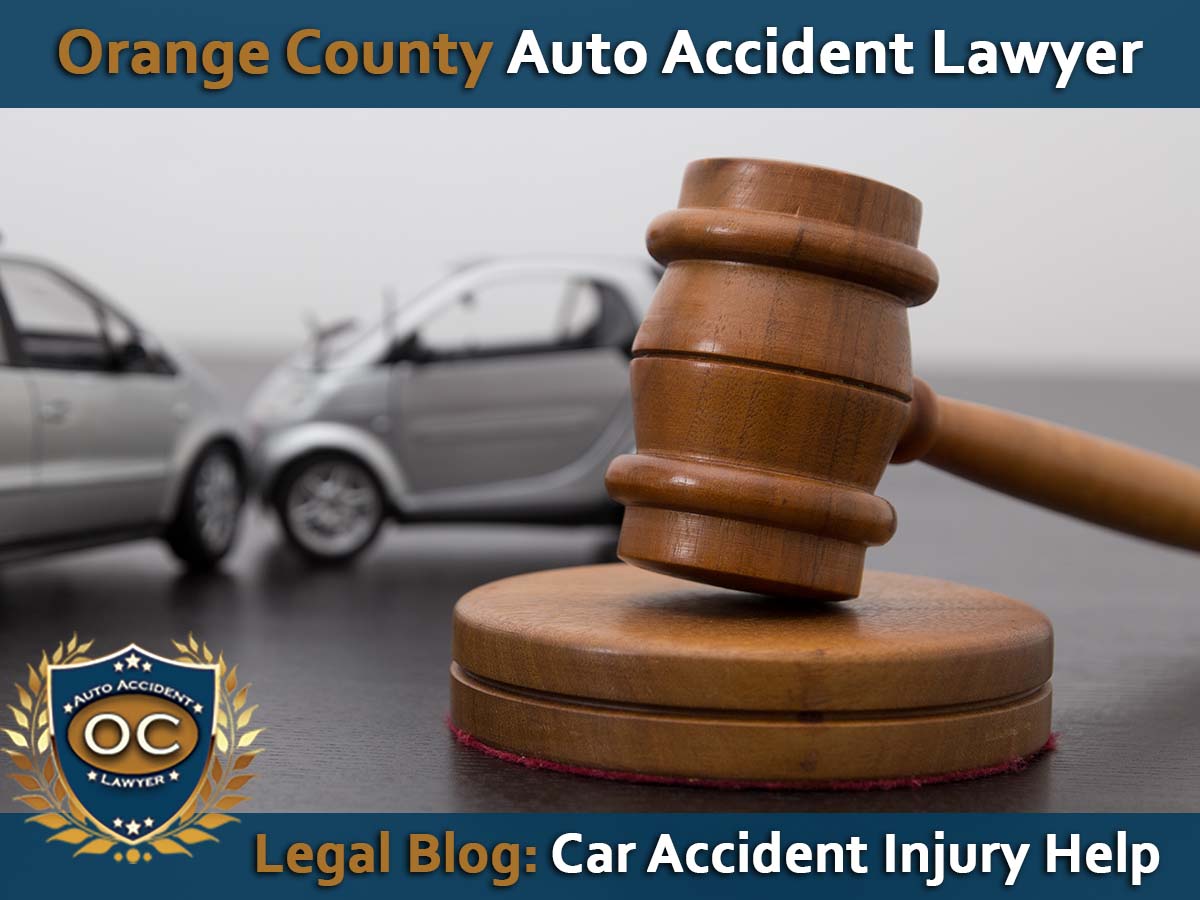 Best Car Accident Injury Help Attorney in California
Mr. Napolin is a serious and aggressive advocate for his clients with a track record of recovering excellent value on all California Auto Accident Injury Law claims. He is passionate about fighting to obtain the maximum recovery under the law and maintains a practice of excellent communication with all of his clients. You can call and speak with him today for free by picking up the phone and dialing 1 (714) 265-7526. All consultations with Mr. Napolin are completely free and confidential, and come with no obligation to hire him for your case. And if you choose to hire Attorney Alexander Napolin for car accident injury help, you will only pay him if he recovers money on your case! You have nothing to lose! Get the best car accident injury help in Orange County, Anaheim, Orange and Santa Ana California from Mr. Napolin Car Accident Injury Attorney before it's too late!
For Car Accident Personal Injury help in Orange County, Santa Ana, Orange, and Anaheim Call: (714) 265-7526
Contact us today for help with any auto, motorcycle, truck, big rig, 18 wheeler, train, bus, plane, and pedestrian accident injury - Get the Legal Help you Need Today.