Garden Grove California Auto Accident Injury Lawyer
Car Accident Attorney in Garden Grove Ca.
Automobile Injury Lawyers in Garden Grove CA.
Garden Grove California Auto Accident Injury Lawyer - It is a battleground out on the roads of Garden Grove, California. Even prudent drivers are subjected to the extreme danger from the mistakes of careless drivers. The roads are congested and the conditions poor, especially on the 22 and 5 freeways and their jammed bordering side streets. If you are involved in a collision with another driver and feel any sort of pain in your body, you have the legal right to claim damages against the other driver and their insurance company. Sadly, many make the common mistake of not hiring the very best lawyers for auto accident cases in Garden Grove, California. Do not be fooled by the adjuster or your own pride into believing that you are able to handle the situation on your own. You cannot. Only a professional with extensive litigation and claims experience can provide a fair shot at obtaining justice and needed money compensation to pay for the aftermath of personal injury as a result of the car, truck, bus or pedestrian accident.
That's where we come in. Napolin is the preeminent legal firm in Southern California representing victims of bodily harm throughout Orange County, including Garden Grove and its surrounding communities. Call lawyer Napolin at (714) 265-7526 and speak to an experienced car collision injury litigator free of charge as part of a case evaluation. That's right! Learn your rights and what to do next free of charge. If you are not at fault, we will take action with same day medical care (no money upfront, no insurance required) and immediate legal support against the insurance adjuster. Don't bother with the other firms who move as slow as snails. We are lawyers who move fast. Call to see just how quickly and professionally we take over the process for you!
Ways a Garden Grove CA Car Accident Lawyer Helps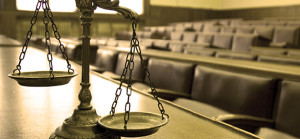 Having a lawyer sounds great, but many want to know the help that only the best attorneys can provide to a person hurt in a car accident. The benefits of having the best personal injury firm on your side are so numerous that they cannot be listed on one web page. Nevertheless, we would like to convey to you the following possible upsides of getting Napolin for car accident injury lawyer help.
Caring Attorneys: Napolin provides quick legal advice from a lawyer over the phone to prospective clients. This is different than other law firms that require the victim to sift through a fortress of paralegals and legal assistants that are often rude and make the possible client feel disrespected. Not so at Napolin. We care about people. Call the firm to experience the difference.
Attorney Guidance: Napolin knows how to coordinate the claims process in a way to prepare each and every case for successful courthouse litigation. Many other firms do not provide the pre-litigatin support necessary to prepare the claim for success. Instead, they just sit on the case and let their client figure it out on their own. Napolin doesn't operate that way. We are proactive in prior to litigation by giving the client sage advice and needed guidance.
Respected Courtroom Advocacy: Our team of experienced litigation attorneys are some of the most respected in California. When the insurance company doesn't pay, we go to court and jury to make sure justice is served. We make sure that the client understands the risk/reward trade off of trial. If litigation is economical and necessary, we front costs and go all the way. This invaluable quality is absolutely necessary to obtain proper value on all claims.
These are just a few attorney qualities that we possess that help those injured in car accidents in Garden Grove, California. For peace of mind, get a compassionate and respected legal firm that wins results on your side. For more information on the firm, keep reading at www.autoaccidentlawyeroc.com.
Insurance Tricks that Signal Need for Personal Injury Attorney
The insurance company of the other driver involved in the car, bus, train, pedestrian or truck accident will implement all sorts of tactics to discourage the victim from obtaining justice with a personal injury attorney in Garden Grove. Here are a few 1) Send a check to the hurt individual in hopes that they cash it thereby giving away rights to sue the other driver; 2) Get a recorded statement and then point out minor discrepancies in hopes to make the victim believe they don't have a case; 3) avoid picking up the phone to frustrate the person so much that they give up on trying to collect benefits from the insurance company; 4) Lie to the victim by telling them that the insurance carrier will pay for treatment in hopes to delay medical documentation of injuries.
Early Representation Crucial: The above are only a few of the tricks the adjuster has in their arsenal to cheat claimants out of correct compensation for injury and pain and suffering. It is crucial for each victim of another driver's negligence to contact us as soon as possible so that we can stop unethical insurance company practices that are used to increase corporate profits off of the average citizen. It's just not cool. Early lawyer representation will significantly increase the possibility of proper recovery from a car accident injury.
Best Garden Grove California Auto Accident Injury Lawyer Help
Representation Always Necessary: Even if it has been some time since the accident event that lead to injury, do not be discouraged from reaching out to a lawyer. Call attorney Napolin to see what can be done to control any damage due to delay and to put the claims process back on track! The lawyers here overcome obstacles for the clients every day by putting in the time neeeded to get things headed in the right direction. With knowledge and attorney experience, Napolin does it right! Get in touch by calling our Garden Grove office at (714) 265-7526. The Best Garden Grove California Auto Accident Injury Lawyer