Park Life: Universal debuts new Jurassic World ride and Disneyland delays Rise of the Resistance…
The Jurassic World water ride splashes down in Universal Studios Hollywood as Disneyland makes cuts to entertainment and postpones the opening of Rise of the Resistance — again — in Star Wars: Galaxy's Edge. The Park Life newsletter has all the good — and bad — theme park news this week.
Roaring Back
The new Jurassic World ride debuts at Universal Studios Hollywood with updated technology, animatronics and appearances by characters from the films.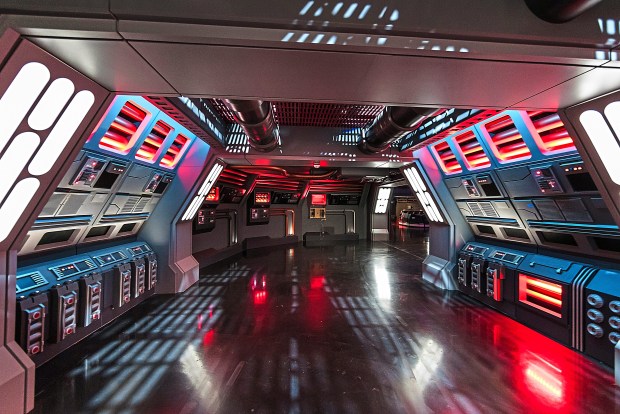 The highly-anticipated new Rise of the Resistance will open in Star Wars: Galaxy's Edge at Disneyland in early 2020.Disney guests will traverse the corridors of a Star Destroyer on Star Wars: Rise of the Resistance and join a battle between the First Order and the Resistance — including a face-off with Kylo Ren. (Photo by Joshua Sudock, Disney Parks)
Galactic Letdown
The highly anticipated Rise of the Resistance ride will open in early 2020, more than six months after Star Wars: Galaxy's Edge debuted to the public at Disneyland.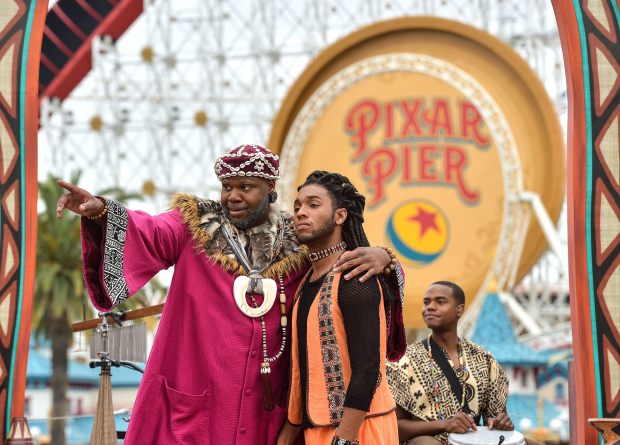 The Lion King celebration at Disney California Adventure is one of the shows reportedly slated for cutbacks, according to the Micechat.com blog. This photo was shot Friday, June 7, 2019. (Photo by Jeff Gritchen, Orange County Register/SCNG)
Cutting Costs
Disneyland institutes resort-wide budget cutbacks in the wake of an unexpectedly slow summer attendance, according to published reports.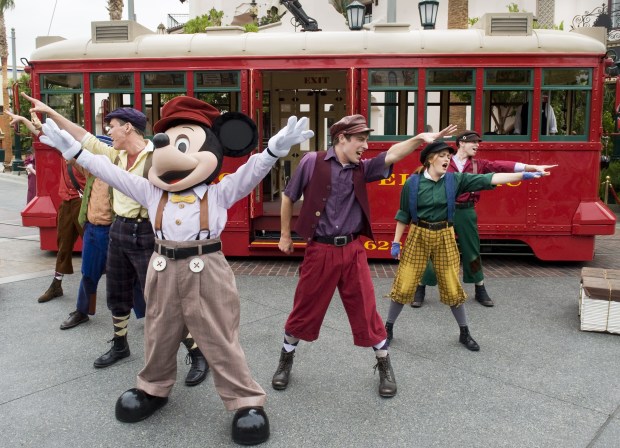 Mickey Mouse joins the Red Car News Boys for a musical performance on Buena Vista Street at Disney California Adventure in June 2012. The show debuted that year but will have its final performance on July 23, 2019. (File photo by Joshua Sudock, Orange County Register/SCNG)
Breaking News
Red Car News Boys trolley show inspired by the "Newsies" musical play and movie comes to an end at Disney California Adventure after a 7-year run.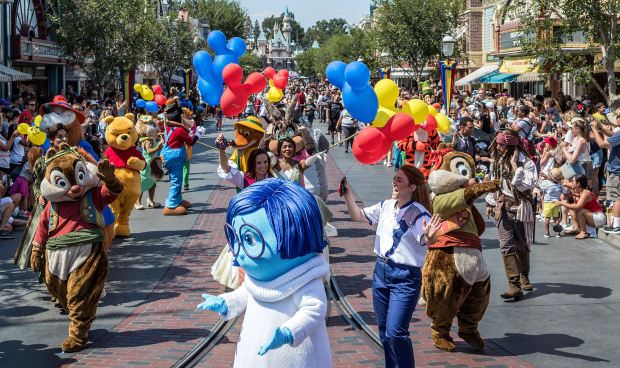 The Mickey and Friends Band-Tastic Cavalcade will run twice daily July 18 to Aug. 1 along the Disneyland parade route. (Courtesy of Disneyland)
Parade Replacement
Mickey and Friends Band-Tastic Cavalcade brings a parade of Disney characters to Main Street U.S.A. for a brief two-week run at Disneyland.